Allyson has been working at Knit 1 for almost 5 years, and has been co-owner for almost 2. She hasn't stopped knitting since she learned 20 years ago. She loves knitting sweaters and usually has at least 3 on the needles at all times! Allyson loves helping knitters embrace sweater knitting, too.
Laura has been our Beginner Knitting teacher for 2 years but has recently become a part of our in store staff. learned to knit when she was 5 years old, but knitting has been a big part of her lift for the last 15 years. She loves stranded colorwork and specializes in teaching, though she is always excited to keep learning more about knitting!
Robin has been working at Knit 1 for almost 2 years. She first learned to knit when she was 7 but it became a major part of her life when she discovered it paired well with booze! She loves knitting everything but has really been into sweaters lately, especially if it involves colorwork.
Lindy has been a part of the Knit 1 team for about a year. She learned to knit when she was in 8th grade by knitting 1 mitten and never going back for the second! Since working at Knit 1 she has gotten super into knitting sweaters (as you can see from the lovely Shifty she's wearing in her picture!). Lindy loves talking colors and helping customers pick colors for their future projects.
Katherine has been working at Knit 1 for 3 years. She has been knitting and crocheting for almost 60 years - started in the womb. Katherine is fantastic at everything but she considers brioche and lace to be her specialties.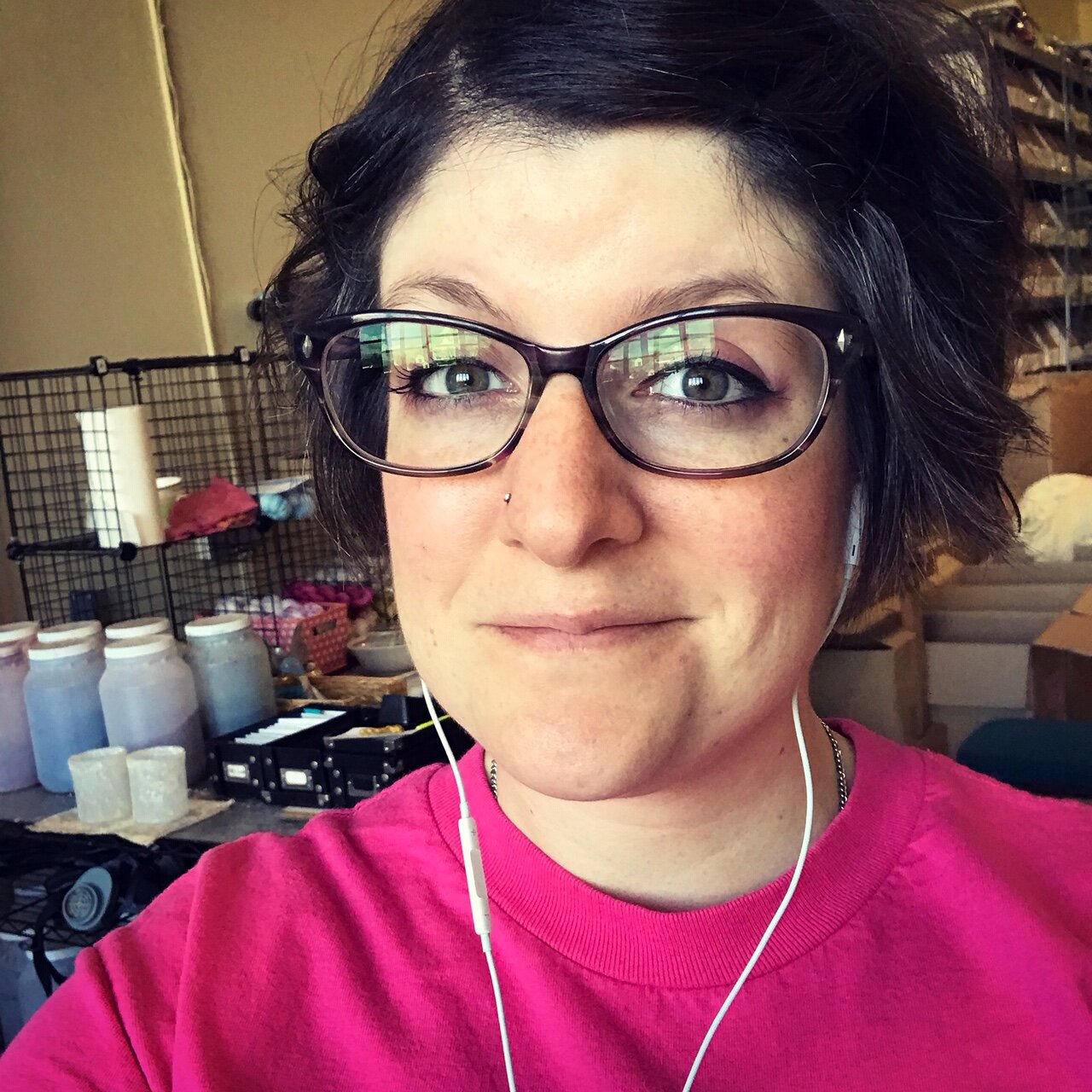 Grace has been working at Knit 1 for almost a year. She learned to knit in 2004 but didn't make knitting a part of her every day life until she moved to Chicago in 2007 and needed a way to make friends! She use to love knitting mittens the best but has really been embracing sweaters and socks lately. Grace's specialty is fudgin' it! "Once you learn what matters and what will block out, the rest is cake."